Kwame Alexander
MISSION OF THE HERNANDO MIDDLE SCHOOL LIBRARY:
to create life-long readers and learners
THANKS TO ALL WHO PURCHASED BOOKS AT THE BOOK FAIR!
WE MET THE GOAL! STAY TUNED TO SEE OUTLAWS COW PIED!
Check out our HMS Library Newsletter!
LOOK FOR QR CODES IN THE LIBRARY THIS YEAR.
DOWNLOAD FREE i-NIGMA APP TO VIEW THEM
GO TO LINKS, CHOOSE LIBRARY FUN PREZI AT BOTTOM TO ENJOY A TOUR OF HMS LIBRARY WITH MUSIC.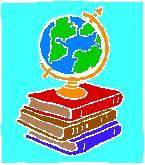 BOOK CLUB MEETS EVERY OTHER THURSDAY 8TH PERIOD IN THE LIBRARY!