Kwame Alexander
MISSION OF THE HERNANDO MIDDLE SCHOOL LIBRARY:
to create life-long readers and learners
WELCOME TO A NEW SCHOOL YEAR 2017-2018!
EXCITING THINGS WILL BE HAPPENING IN THE HMS LIBRARY THIS YEAR!
Check out our HMS Library Newsletter!
LOOK FOR QR CODES IN THE LIBRARY THIS YEAR.
DOWNLOAD FREE i-NIGMA APP TO VIEW THEM
GO TO LINKS, CHOOSE LIBRARY FUN PREZI AT BOTTOM TO ENJOY A TOUR OF HMS LIBRARY WITH MUSIC.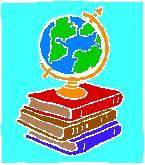 BOOK CLUB MEETS EVERY OTHER THURSDAY 8TH PERIOD IN THE LIBRARY!