MISSION OF THE HERNANDO MIDDLE SCHOOL LIBRARY:
to create life-long readers and learners
IT'S TIME FOR A READING FIESTA!
WELCOME TO A GREAT SCHOOL YEAR!
The book fair starts Oct. 29th-Nov.2nd.
Goal 2,200 books!
Please support the HMS library!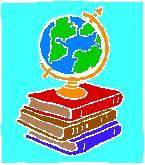 BOOK CLUB MEETS EVERY OTHER THURSDAY 6TH PERIOD IN THE LIBRARY!