Home Page
Mrs. Vo's ELA
Welcome to the 4th 9 Weeks! Can it be?!

Final Exam Exemptions: See Below!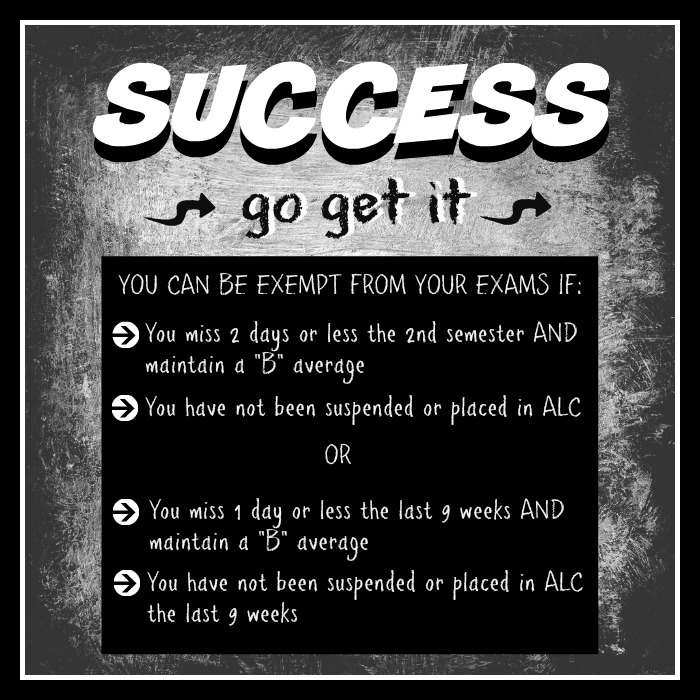 I hope you will find the information on this website helpful. Please, continue to look around and if you have any questions, comments, or concerns feel free to email me!
-Mrs. Vo
---
4/23 - Spring Choir Concert
5/3 - Math part 2 MAAP Test!
5/16 - 6th Grade Field Day
5/17 - 6th Grade Math and S.S. Exams
5/18 - 6th Grade ELA and Science Exams
5/21 - Awards Ceremony! 6th and 7th Grade 5:30-6:30
5/23 - Students' Last Day
5/25 - Pick up Report Cards 8:00-2:00 PM
---
Weekly Overview
April 23 - April 27

Monday – Poetry Terms Flipbook - Quiz Friday! HW poetry packet.

Tuesday – Finish Flipbook; Narrative Poetry (Jabberwocky); Stand Tall

Wednesday – Narrative Poetry (Jabberwocky); Stand Tall

Thursday – Narrative Poetry (Jabberwocky) Stand Tall

Friday – Poetry Terms Quiz; HW Due; Enrichment Activity

---
For Parents & Guardians
*If you haven't already please join my Remind Account for 2017-2018! Just text @thebookies to 81010 to receive messages! Or you can follow those messages on this homepage just below.
---